July 20th, 2019
Our good friend, and charter member, Katrine Shorb, lost her battle with cancer. She is shown below, with Lily, her Swissy.
Lily's owner, Katrine Shorb, lost her long battle with blood cancer on June 20, 2019. She had a beautiful day with her family by her side, including her beloved dog Lily. Katrine donated her body to research. Her last wish was to continue to fundraise and find a cure for this intolerable disease. Her family, including her dog, misses her more than words can describe. She was one a kind.
Lily, an 8 year old Greater Swiss Mountain Dog, has taken on Katrine's charge to raise awareness and support further research. Please consider donating to their passion in finding a cure for blood cancer.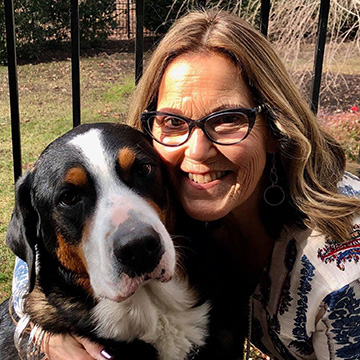 May 27th, 2014
Our good friend and founding club member, Huck Bothner, lost his long battle with cancer. Huck was very active in our club, and served as President. Huck was dedicated to his dogs and to drafting and weight pull, and will be missed by many people. Our hearts and wishes are with Jean and Huck's family.